Register your partner leads in HubSpot using the lead registration card on a contact record. Learn how to request registration for any leads that submits a form automatically.
In your HubSpot account, navigate to Contacts > Contacts.
Click the name of the contact you want to register.
To register the contact and their website domain as a lead, in the right panel, Lead Registration section, enter their information in the required fields and click Request registration. All

known

field data will be auto-populated by HubSpot.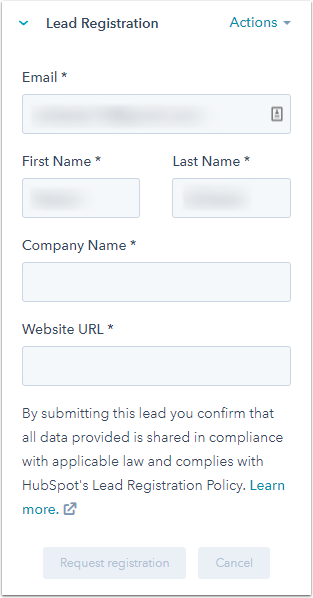 If the status shows Registered, the lead is successfully registered.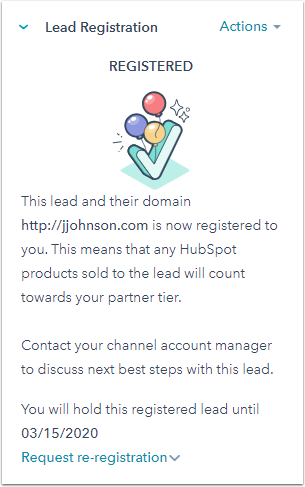 If the status shows Unavailable, click Email Channel Account Manager to email your Channel Account Manager for more information.
If there is no status, the current contact's website domain matches an existing registered lead's website domain. Click contact to view the registered lead.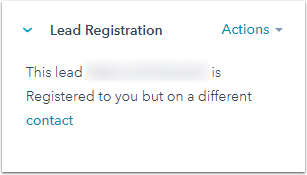 Learn about how to comply with GDPR for partner lead registration.