Most issues with using the microphone for HubSpot Talk are due to settings or configurations in your computer or browser. Try the following troubleshooting steps if you are experiencing difficulty with your microphone:
1. Verify that your microphone is allowed in your browser.
Chrome: Settings > Show Advanced Settings > Privacy, Content Settings > Media, Microphone.
Firefox: When attempting to make a call, click on the microphone or warning icon in the browser bar and ensure that the microphone is allowed access.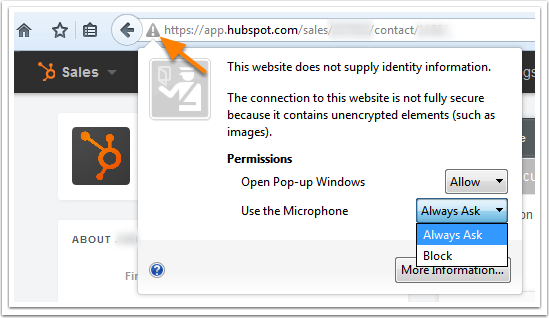 Internet Explorer: When attempting to make a call, allow Adobe Flash access to your microphone and camera. Note: only the microphone will be used by HubSpot Talk.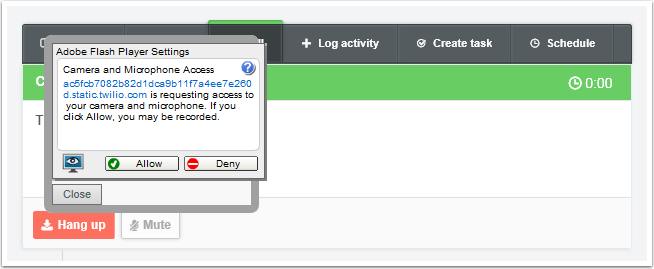 Safari: not compatible with HubSpot Talk
2. If possible, try making calls on a different network (home vs office network).