Depending on your HubSpot subscription, you may have multiple conversations inboxes set up in your account for each of your different teams. Throughout a contact's lifecycle with your company, you might need to transfer ownership of the conversation to an entirely different team. For example, once a contact has completed a purchase, your sales team can move the thread to your support team's inbox. Then someone from the support team can take over and respond to the contact's inquiries.
You can move any type of conversation to a different inbox, including emails, chats, and Facebook Messenger messages. Any tickets associated with the conversation will also move to the new inbox.
In your HubSpot account, navigate to Conversations > Inbox.
In the top left, click the inbox dropdown menu and select the inbox where the conversation is currently taking place.
From the list of conversations on the left, click the conversation to open it.
In the top right, click the More dropdown menu, then select Move to another inbox.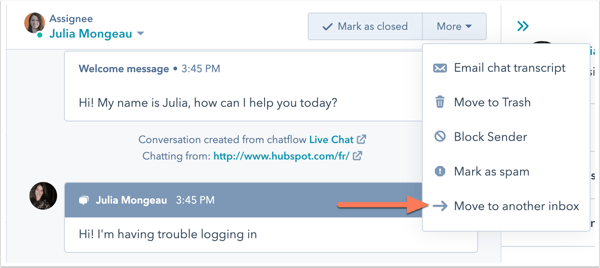 In the dialog box, click the Select an inbox dropdown menu and select an inbox to move to.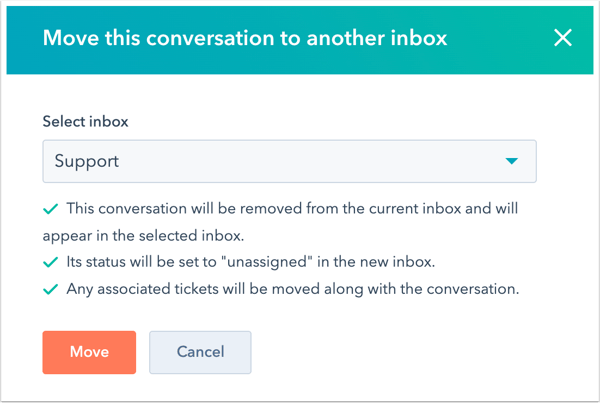 The conversation will appear in the Unassigned view in the new inbox and will no longer appear in the original inbox. Learn how to triage unassigned conversations in the inbox and chat with your website visitors.