The Sales Reports tool gathers the most relevant sales reports to help sales managers and their team members to understand better how the team is performing. Once you used this tool to customize a report, you can save the report or add it to a dashboard.
To access the tool:
In your HubSpot account, navigate to Reports > Analytics Tools.
Click Sales Reports.
In the left sidebar menu, select the topic you want to analyze and select the report you want to work with.

Forecasting: a report forecasting the sales amount based on the percentage probability in the pipeline deal stages.
Goals & Quota: a report showing the total revenue closed on your team's deals against the goals set.
Pipeline: reports that cover changes to the deals, deal stages, and deal pipelines.
Sales Activities: reports on the number of calls and conversations with contacts, the creation of deals, and tasks completion.
Sales Outcomes: reports on the deals won, the sales amount, and the deals lost.

Once you've selected your report, you can read the question the report attempts to answer and the report's description to understand it better.

For certain reports, you can select the Totals tab to view the data in totality, or select the Over time tab to view the data based on date.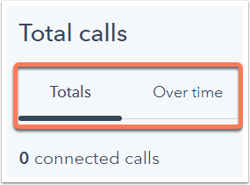 You can then use the Group by and Pipeline dropdown menus to further filter the data, and click the Date range dropdown menu to limit the data to a certain time frame.
If you want to filter the data further, click Add custom filters and in the right panel, select your filter criteria.
Once you've customized the report for your analysis, click Save report in the upper right to save this to your reports list, or add it to a dashboard. If the report require further tweaks, click Edit in builder to further customize the report.