You can bulk edit contact, company, deal, and task properties in HubSpot by following the steps below:
Navigate to the record type you'd like to bulk edit.
Select the checkbox next to the records you'd like to edit and then select Edit.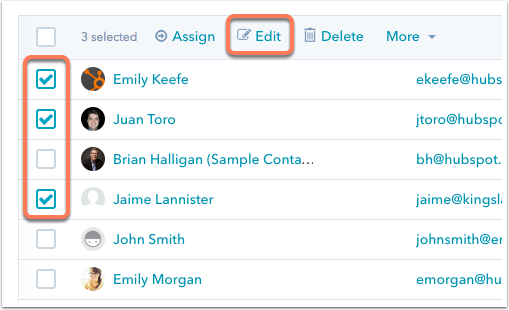 Select the property you'd like to edit from the Property to update dropdown menu.
In the field that appears, set a new value for this property.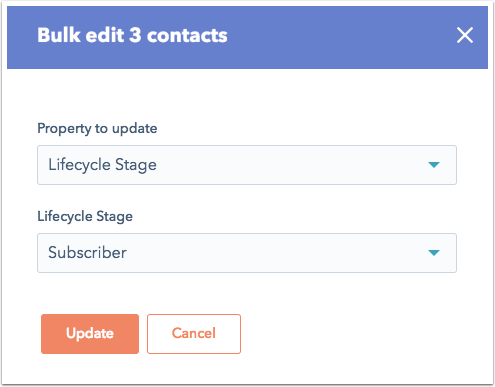 If you would like to select all of the contacts on a page, check the Select all checkbox. To select all of the contacts in the entire view, click the Select all X contacts link.
You can also make a bulk update to a list of contacts or companies by doing a list import and mapping the updated property values. This article outlines how new information will update an existing record in HubSpot. You can learn more about how to import a list and map your properties in this article.
Please note: if you're a Marketing Professional or Enterprise user or a Sales Professional user, the workflows tool allows you to set a contact property value for multiple contacts at once. Follow the steps in this article to to set up a workflow for this purpose.