Once you've set up and sent your customer loyalty survey, customer support survey or customer experience survey, analyze the feedback and track trends and performance over time to improve your business processes.
In your HubSpot account, navigate to Service > Customer Feedback.
In the

Customer Loyalty or Customer Support section, click View feedback. In the Customer Experience section, click View surveys and in the next screen, hover over the name of the survey and click View.
On the Submissions tab, you'll see all the feedback you've received in a dashboard. Click a column header to sort feedback submissions, and click Filter to set a specific date range.
In the left sidebar menu, toggle between Detractors, Passives, and Promoters if you're viewing customer loyalty feedback, or High effort, Medium effort, or Low effort if you're viewing customer support feedback.
Click the name of a specific user in the table to view more details about their rating and health.
Click the Analyze tab to view a summary of your feedback metrics, current NPS/CES score, NPS/CES breakdown by category, and NPS/CES over time.
In the upper left, click Filter to set a specific date range.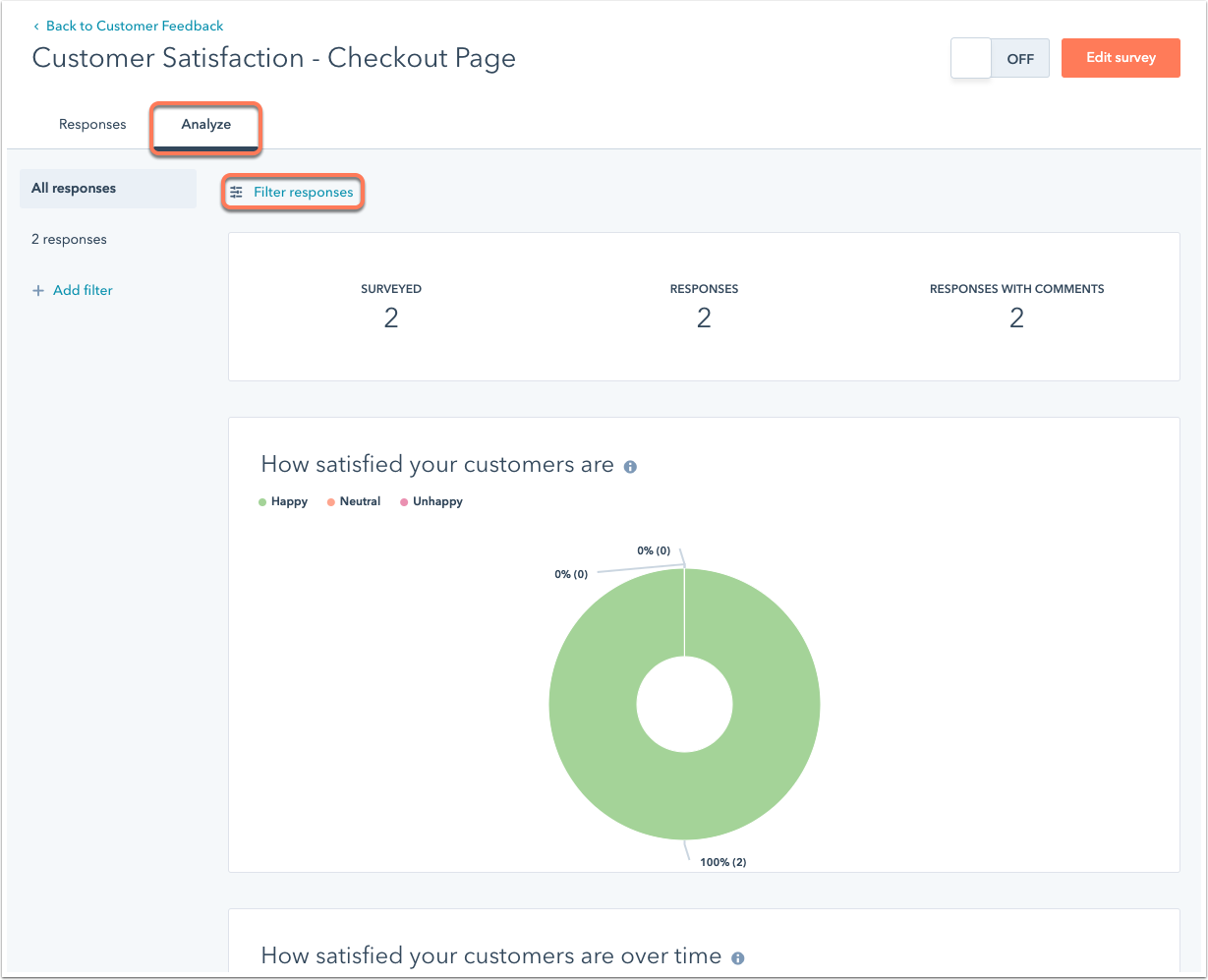 You can view your

customer feedback performance at a glance

in your service dashboard, as well as add other pre-built customer feedback reports to the dashboard.