Export your marketing, sales, and reporting add-on dashboards.
Navigate to your HubSpot dashboards by clicking the sprocket icon

sprocket

in the top left corner of your account.
Click the name of the current dashboard (Marketing or Sales Dashboard) to select the desired dashboard in the dropdown menu.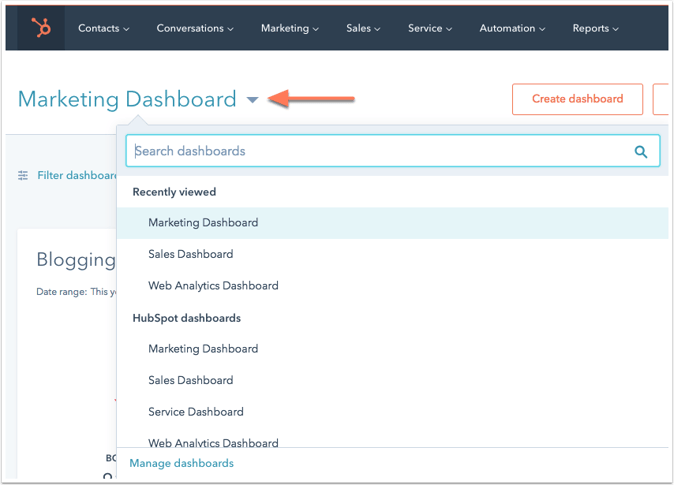 Please note: without the reporting add-on, you'll not see additional dashboards in the dropdown menu.
In the top right, click Export.
In the dialog box, click the File type menu and select your file format (i.e. PDF, PPTX, or ZIP), enter the Email addresses to receive this file, and select a formatting option (either to show one chart per page or multiple charts per page). Select to include or exclude filters applied to the dashboard under the Dashboard context section.
Click Export to receive an email with the export file attached.