In your HubSpot Service Hub Professional account, navigate to Service > Knowledge Base.
Click Create article.
Add a title and a summary to let visitors know what your article is about.
Write the body of your article. To add an image or embed media, click the plus (+) icon to the left where you'd like it to appear, then click Image or Embed. You can also place your cursor where you'd like to add images or media, then click the image or embed icon in the toolbar at the top.
Once you've written your article, click the Categorize tab.
Edit your article URL if needed. If you need to make changes to your knowledge base domain, you can learn more about setting up and customizing your knowledge base in HubSpot.
Click the Category dropdown menu and select an existing category or click Add new to create a new one. This will determine where your article appears when visitors are browsing your knowledge base.
If you'd like to add a subcategory, click the Subcategory dropdown to select an existing subcategory or click Add new to create a new one.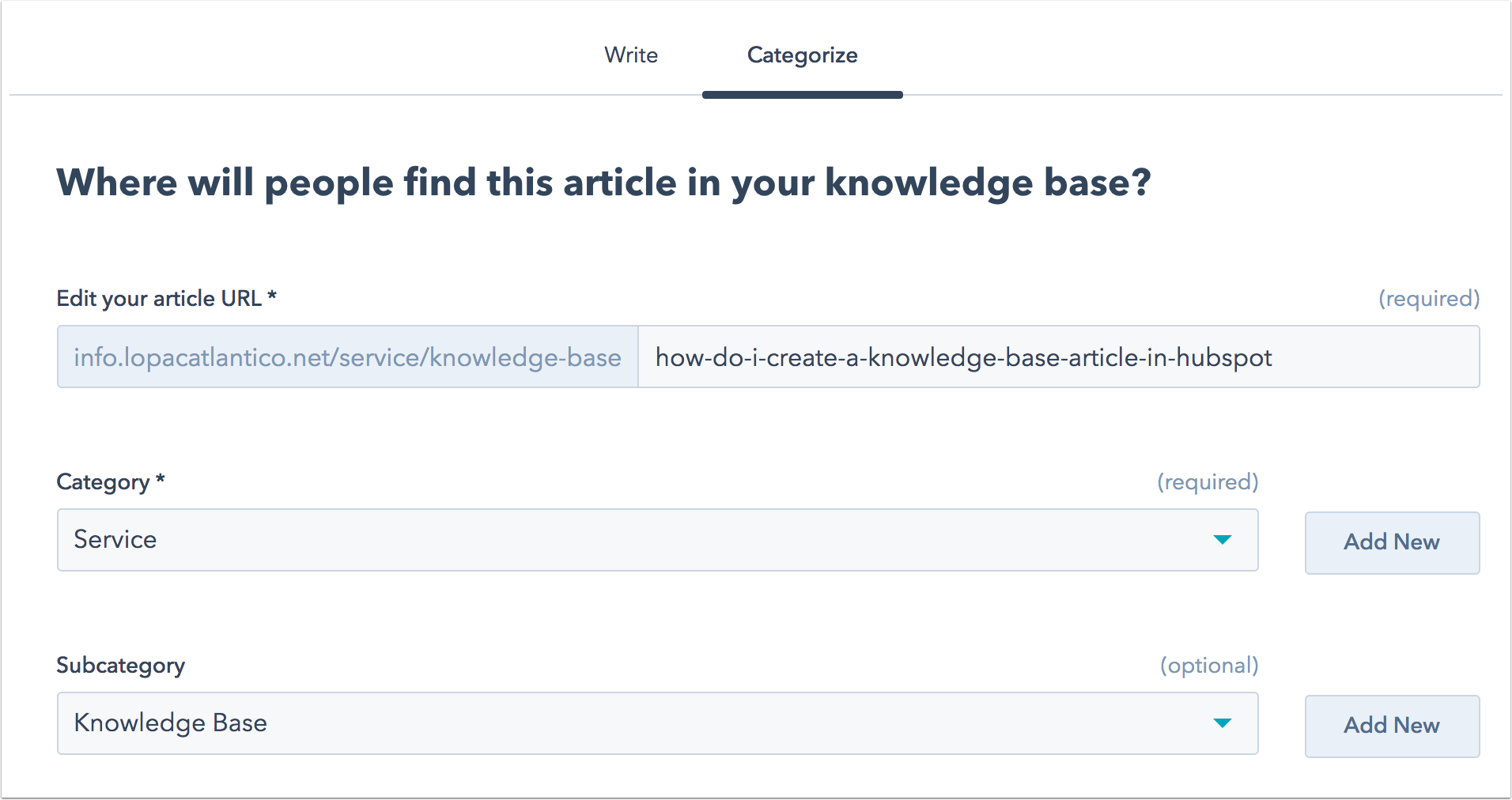 Click Publish to take your article live.