Professional and Enterprise users and Reporting Add-on users can customize dashboard reports for any objects in the CRM. This includes dashboard reports for contacts, companies, deals, tickets, or products.
Please note: the number of reports you can customize depends on your product subscription.
To edit a report on one of your reports dashboards:
Navigate to your HubSpot dashboards by clicking the sprocket icon

sprocket

in the top left corner of your account.
Click the name of the current dashboard, then choose the desired dashboard from the drop-down menu.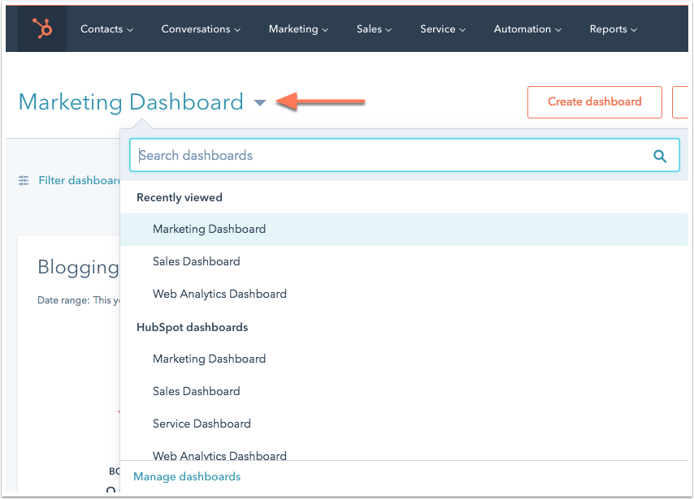 Hover over the report you wish to edit, click Actions in the upper right corner and select Edit to make changes. If you're updating a standard dashboard, select Clone to create a new version of the report to customize.
Make edits as needed, then click Update on dashboard.