To check your daily API usage in Salesforce, click Your Name > Setup > System Overview, and look at the API Usage section in the upper-right corner.


Note that Enterprise and Unlimited/Performance Edition users of Salesforce have a stock report available in the Reports tab in Salesforce, called API Usage in the Last 7 Days. Some Professional Edition users may have access to this, as well. This report will show you which users or managed packages use Salesforce API calls, by day, for the last 7 days.

You can set a limit in HubSpot that, if exceeded, temporarily suspends the connector until more API calls have opened up. If you do hit your limit, data will still continue to queue up and will sync as soon as it is able.
In your HubSpot account, click your photo or avatar in the top right-hand corner, then click

Integrations

.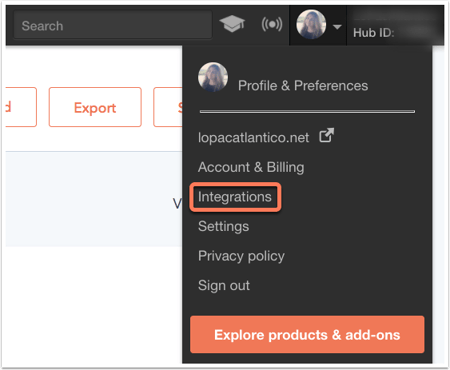 Under the Salesforce section, click Settings.
In the General tab, locate the API Call Use section. In the text box, you can set a limit on the number of API calls that HubSpot can use in a 24 hour period.