As your sales and services teams grow, coaching your team members requires more time and effort. With the playbooks tool, you can provide guidance easily with interactive content cards displayed in contact, company, deal, and ticket records to allow your team members to reference and create standardized notes when speaking to prospects and customers.
Please note: only users with Publish and/or Write permissions can create, edit, and delete playbooks. Sales Hub and Service Hub Enterprise users without playbooks permissions can still view and use playbooks in the playbooks tool and on contact, company, deal, and ticket records.
Create playbooks
In your HubSpot Sales Hub Enterprise or Service Hub Enterprise account, navigate to Sales > Playbooks.
In the upper right, click Create playbook.
Enter a Title for your playbook.
Write the playbook Body content. Use the toolbar at the top to format your content, or insert links, images, and embed codes. Click

the

add

plus

icon to the left of the body content to insert an image, embed code, or question & answer.

Click Image

to browse for an image in your file manager, upload an image from your computer, or enter an image URL.

Click Embed code to insert a URL to create a YouTube, Vimeo, or Instagram embed code.
Click Question &

answer

to allow users to ask

the prospect or customer a question, then enter their answer or select their answer from a predetermined set of responses.

In the dialog box, write a question or prompt, then add quick replies (optional). To add a quick reply, click into the field and enter a reply option, then click Create option "[option]", or hit the Enter key.
To include a notes field where the user can input additional text, select the Include notes field checkbox.
When you're done, click Save.


After writing your playbook content, click Preview in the upper right to preview what the playbook will look like on a contact, company, deal, or ticket record.
Next, click the Settings tab. By default, the playbook will display on contact, company, deal, and ticket records. To change this setting, click to toggle the Restrict where this playbook is displayed switch on, then select the relevant object record(s) to display the playbook on.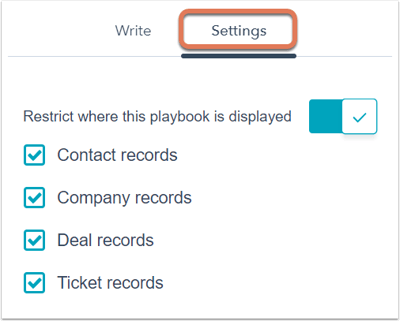 When you're done, click Publish in the top right to take your playbook live.
Use playbooks on contact, company, deal, or ticket records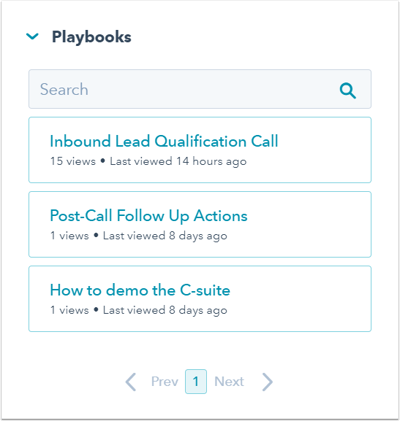 The playbook content will display in the right pane. If the playbook has question & answer(s) with quick replies or a notes field, you can click quick replies or enter notes, then click Save as note when you're done. If not, click Save.
Please note: you can only select one quick reply response.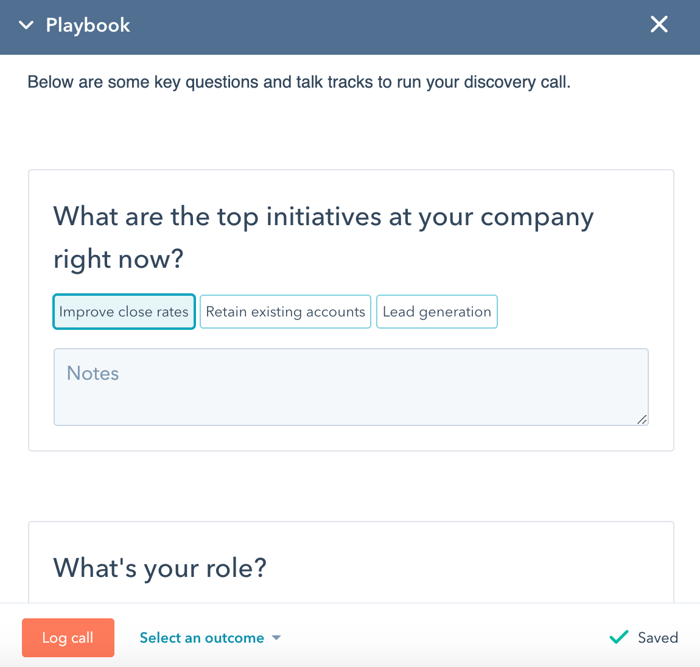 If the playbook is saved as a note, it will appear in the object timeline with the questions, answers, and notes.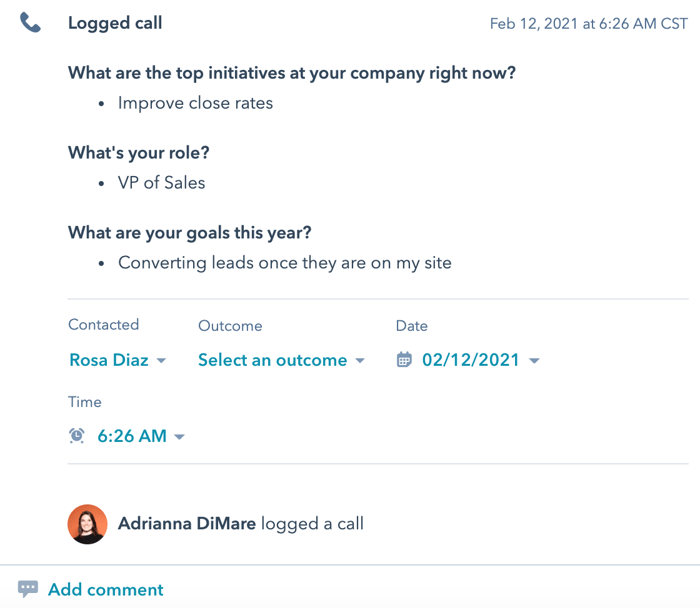 View playbooks in Slack
If you've installed HubSpot's integration with Slack, you can search for and view playbooks directly in Slack by using the /hs-search-playbook slash command.