After publishing a message to your social media channels via HubSpot's social publishing tool, you can review the message's clicks and interactions. You can also view this information in your social reports. Read more about clicks and interactions below.
Clicks
Clicks refer to clicks on the tracked links included in your social messages. For example, a click would be counted if a user clicked the link in this message on Facebook.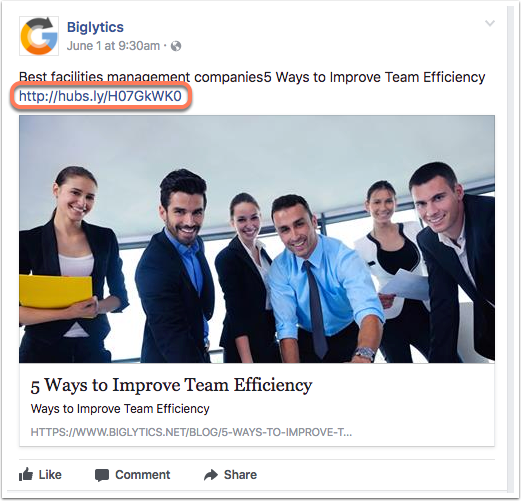 Interactions
These are any click-like engagements that occur within the social media platform itself:
For Facebook, an interaction is considered to be a like, comment, or reaction.
For Twitter, an interaction can be a retweet, reply, or like.

Please note: The Twitter API cannot pass any of this information from a private Twitter profile.

For LinkedIn, an interaction can be a like or a comment.
For Google+, an interaction is considered to be a +1 or a comment.
You can click on a published message to look at the Stats and see the specific interactions the message has experienced. For example, if you review a message published to your Facebook business page, you'll be able to see replies, likes, and reactions.
Please note: If you are seeing interactions on the social media platforms themselves and they are not yet showing up in HubSpot, please give this some time to populate as there may be a small delay.