If you are using personalization tokens in a marketing email, you can test that the tokens are working as expected before sending the email to your contacts.
In your HubSpot Marketing Hub Basic, Professional, or Enterprise account, navigate to Marketing > Email.
Click the Send test email icon.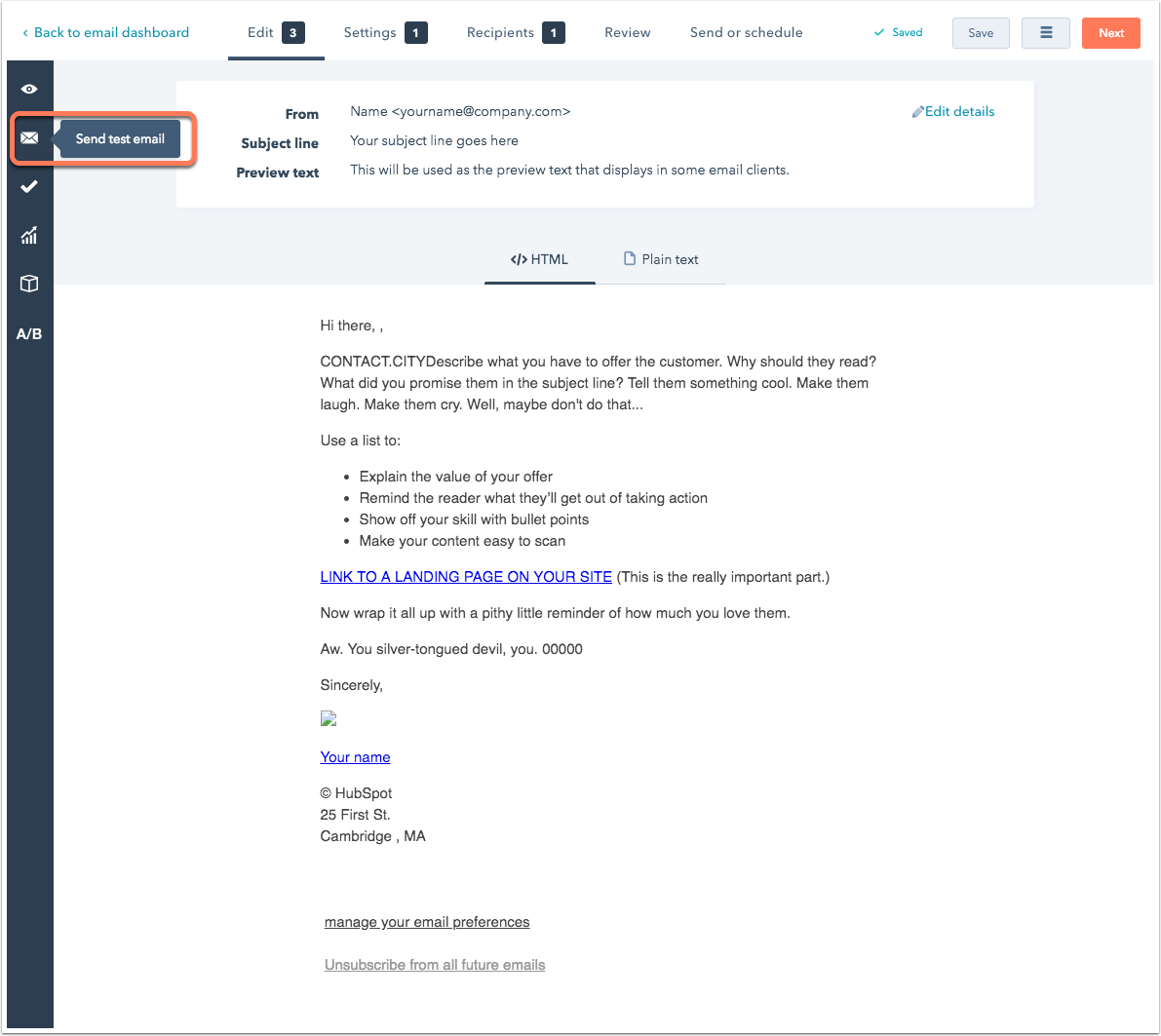 Under Receive email as specific contact, select the contact whose personalization tokens you would like to test.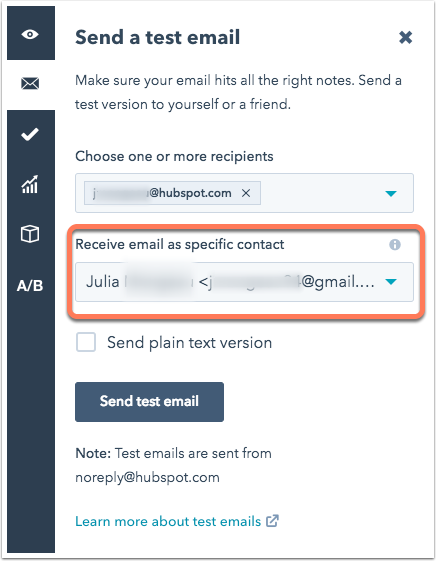 If the contact property value is blank for the contact you are testing personalization for, the default value for that contact property will be displayed instead.
If you do not have a default value set, CONTACT.PROPERTYNAME will be displayed instead in the test email, and no value will be displayed in the live email send.